In the English Education Department, students can specialize in English Education, English Linguistics or English Literature. The Department offers short-term teaching internship programs abroad, a study abroad program, and numerous chances to visit schools in Iwate.
International Programs
Study Abroad at North Central College (NCC)
English Department Research and Student Generated Knowledge
Thesis Presentations
Every year in February, English Education Department students present their undergraduate thesis research. Click on the links below to see the topics.
ePortfolios
Read student ePortfolios to see learn about the experiences teaching English in Japan and other countries.
English Teaching Methodology Knowledge Base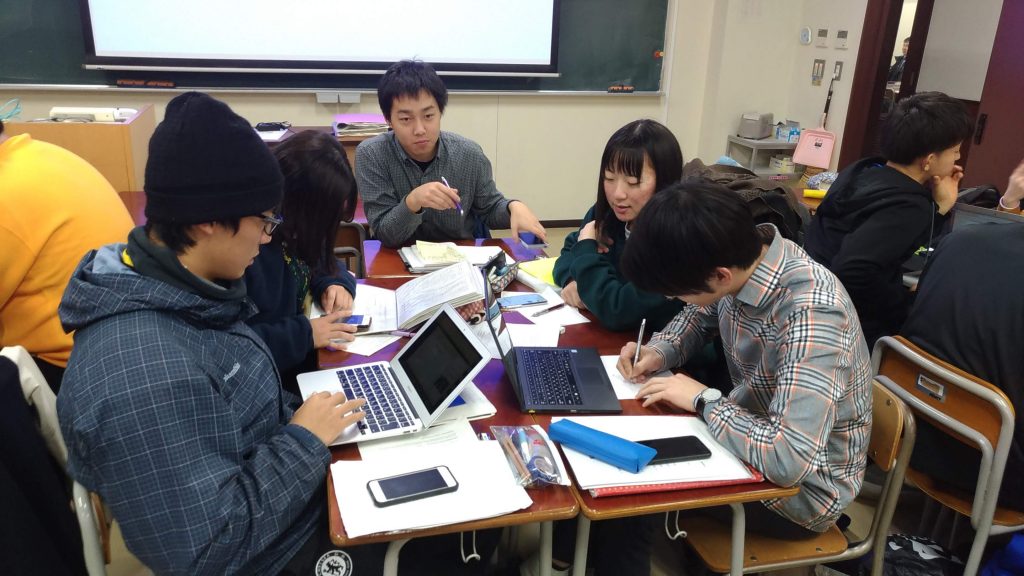 English Department Research Journal
The English Education Department has its own journal publishing research by its faculty members and students and researchers affiliated with the Department.